We handmade Artists on
Etsy
sometimes get caught up in what we do - I know I do. Sometimes it's great to go exploring and take a break to see what other Artists are designing and crafting. We explore new ideas and concepts driven by our passion and need to create. We are inspired by the simplest things that can take us far beyond into magical territory.
This morning on a trip through the Etsy land, I've found
Artful Inclinations
The work of Artful Inclinations is made by two artists, Shelly and Joy. It's a fusion of Steampunk and Goth along with some very ethereal Elvish elements.
I'm sure that as we speak, they are rocking their State in CA with their astounding work. Surprisingly however, their work is undiscovered on Etsy. I don't think such wonderful talent should be hidden from the online market. So if you love the work you'll see, please LIKE and share their
shop
and
fanpage
on your fanpages, twitter and blogs :)
Here's just a few beautiful pieces I'd love to share from their shop. If you love what you see just click on the image to be taken to the listing. Enjoy!
Alabaster Berry - silver plate, chalcedony, and sculpey brooch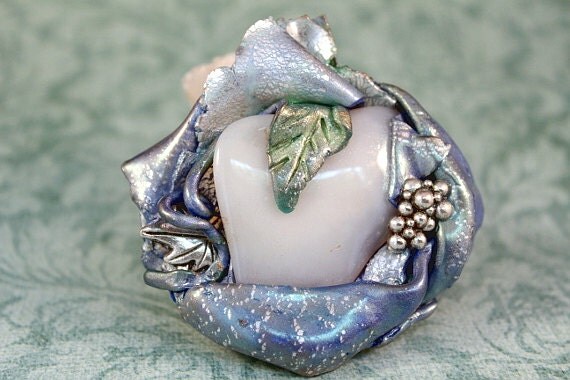 Filigree Clematis - jasper, brass, and sculpey pendant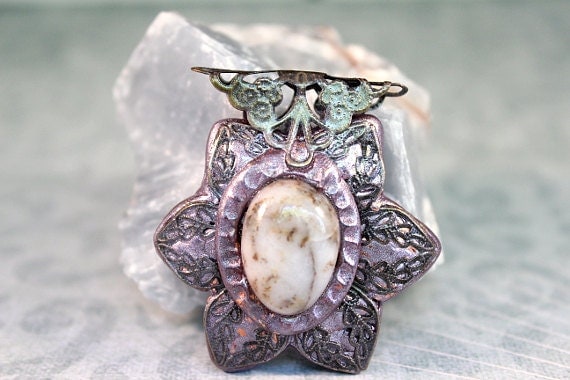 Both the brooch and the pendant are beautiful, fairy-like creations. Artful Inclinations beholds a variety of brooches and pen

dants

that you must see for yourself. These unique looks will really stand out, and if you know me - I love unique, one-of-a-kind looks!

You'll find exactly that with Artful Inclinations!
Below features both Steampunk and Gothic necklaces and bracelets with very talented wire-wrapping techniques

.
Keepsake - chinese crystal, prehnite, and peridot steampunk necklace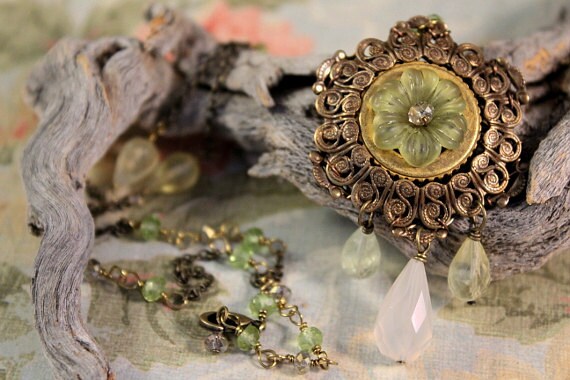 Adealia's Necklace - brass and amber steampunk necklace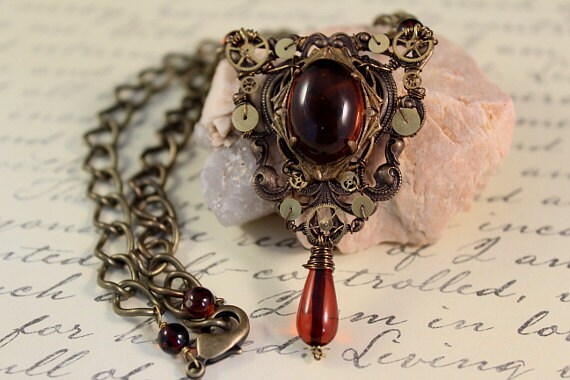 Clock Maker's Bracelet - copper and brass riveted steampunk bracelet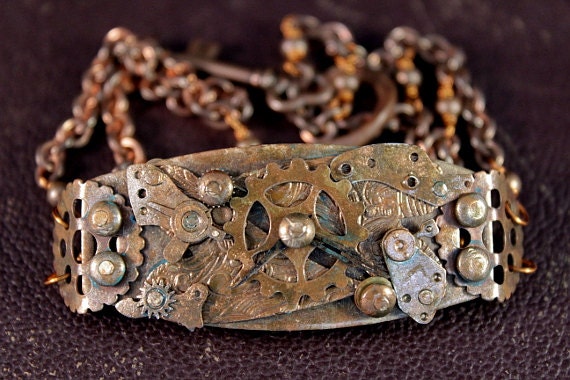 Artful Inc

linations,
Do you love their work? Comment below and tell us which is your favorite piece from their shop!